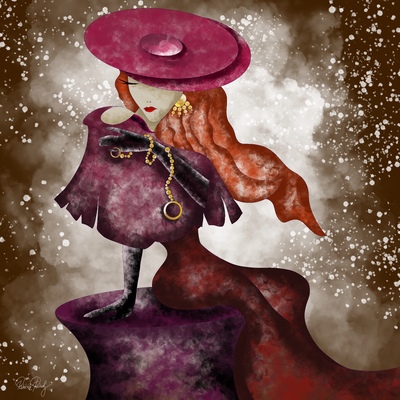 MisQue Art - online shop for artistic paintings and unique jewelry
The interview with Patricia Piotrak from the MisQue Art online shop

Please briefly introduce us to misque-art.de. When did you start your online shop and what products do you specialize in?

MisQue Art was created in 2015 - actually by accident. At that point I rediscovered my passion for painting and drawing. In the beginning there was no plan to open a shop. It was just a hobby ... until I had no more space for my pictures 🙂

And then came the idea for the online shop. Then I discovered other handicrafts such as Jewelry made of polymer clay.
MisQue Art is currently specialized in pictures (original and art prints) as well as unusual jewelry. Misque-art.de is only one of the online shops. The main shop for pictures (art prints) can be found at piotrak.de.

However, my pictures can also be found in my ArtShop at fineartamerica, where you can find them on all kinds of products...